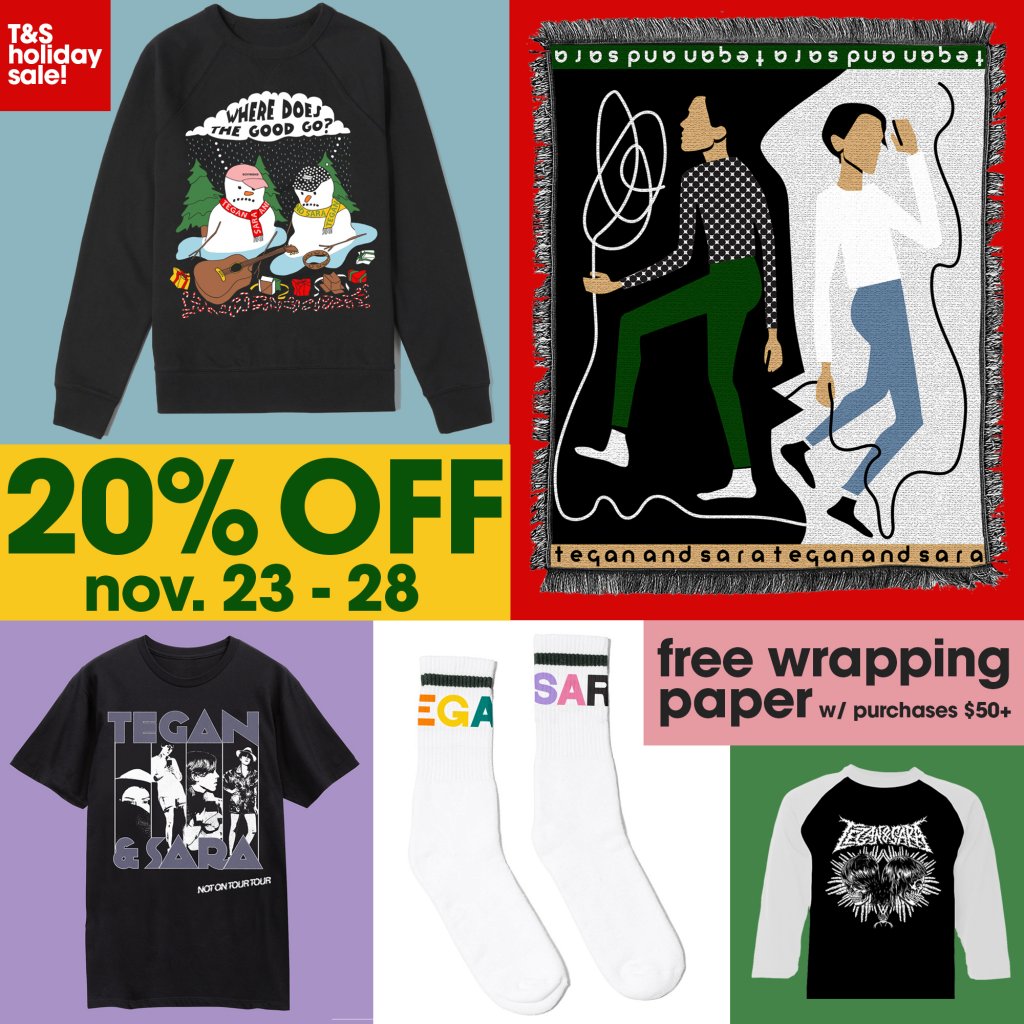 The holiday season is upon us! As usual, we've got you covered with some brand new T&S merch for your list! Starting today, Friday Nov 23 we'll be offering a 20% off discount site wide (discount calculated upon check out), and free T&S wrapping paper for purchases over $50, through until Wed November 28.
We're keeping you up to date with our latest schedule with our Not On Tour Tour shirt. We've got new rainbow letters socks, a very cool woven blanket and a snowpeople holiday crew neck sweatshirt. By popular demand, we've brought back some old favourites, the Quin jersey and Black Metal, on a super rad black raglan with white sleeves for the hardcore T&S fan in your life! We even have a tree ornament, holiday cards and cookie cutters!
All these items are available in our US store that ships worldwide. Select items are also available in our Canadian and Australian stores as well.
Happy Holidays!!
T&S