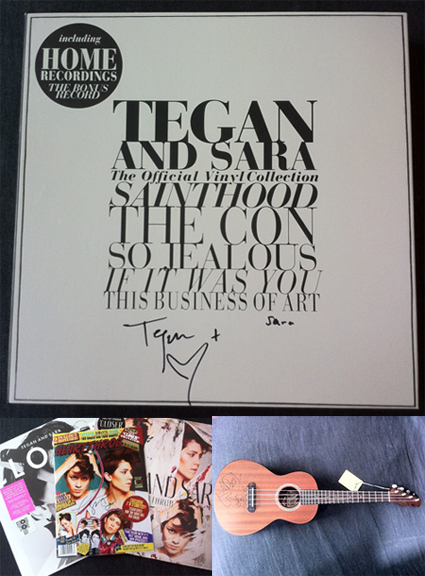 We hope that all our friends in Canada had a fun and safe Canada Day long weekend, and that our friends in the US are gearing up for a big July 4th!
We are back in North America following our European tour and are wanting to do our part to raise some money to help with the re-building efforts in Alberta following the devastating flooding last month.
It was so hard to see our home town besieged by flood waters, but we were so proud of the support and courage shown by all who have been pitching in to help out all those who have been hardest hit. Our hearts especially go out to those in the town of High River, some of whom are just now being allowed access to their homes to assess the damage.
Please have a look at our items up for auction and consider helping us raise money for the Red Cross to help them continue their work as those in our home province re-build.
UPDATE: THE AUCTIONS ARE NOW CLOSED. THANK YOU SO MUCH TO ALL THOSE THAT PLACED BIDS, WE ARE AS ALWAYS, BLOWN AWAY BY YOUR GENEROSITY!

Autographed copy of the Tegan and Sara Official Vinyl Collection!
Autographed Heartthrob Magazine plus Closer Remixed and Heartthrob on Vinyl!
Thank you!
t+s