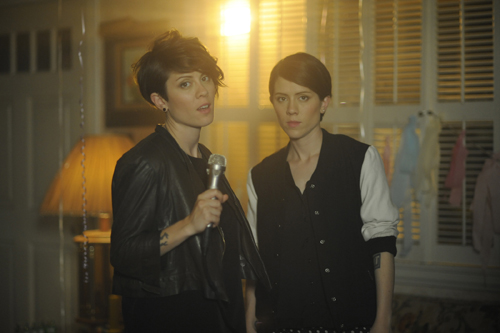 Hello!
Our video for Closer has quickly become a real fan favourite, and we love it too! We are also super into the lyric video, and now even The New Directions from Glee have gotten into the spirit, so why stop there? Is there a reason we can't keep making videos?!? We don't think so!
This time we want to make one featuring you! How are we going to do that? Well to continue with the karaoke theme of the official video, we had an instrumental karaoke version created for you to sing along to. So we want you to record a video of yourself (or you and your friends) singing along to Closer! You can then submit the video to the site and in a month or so, we'll create a final video montage of all of the fans who submitted! All the videos will be viewable on the site gallery so you can watch all the different versions for inspiration (thanks to ShaunSomething for getting us started!).
So go to http://bit.ly/CloserKaraoke, do a few practice runs and then fire up your webcams, we want to see you really throw down! We can't wait to see how you do! But please don't put us out of a job, haha… no, seriously.
t+s