tegan was recording vocals ALL day and i was able to finish this great book on the couch. i pulled out a second book mid afternoon and chris asked, "did you finish that jonathan ames book?" and i said, "yes, and i would recommend you read it but due to the sexually explicit nature of the book, i feel a little awkward doing so".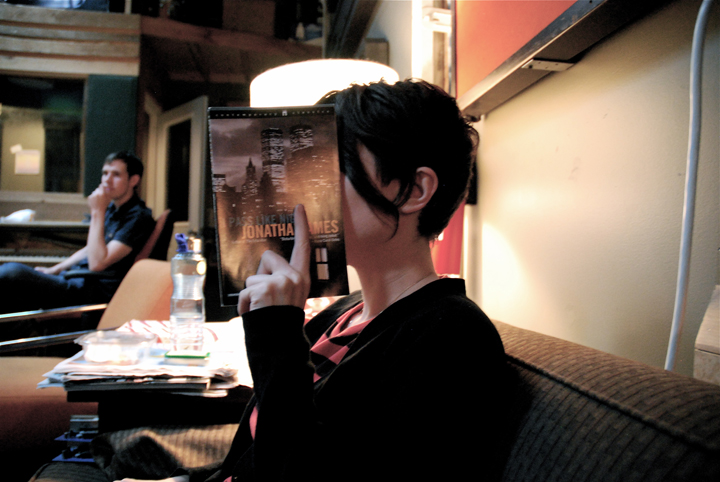 so, here i am with a sexually explicit book. it was very good. not that i'm recommending anyone read it. especially if you're under age. its a contemporary classic (according to the cover). i was captivated. i guess i'm THAT sort of bookworm.

in the video we posted yesterday i claimed it was "day two" in the studio. that wasn't exactly true. we actually started recording our album at the beginning of may. we took a short break and moved to a second studio to begin overdubs. so, what i should have said was, its day two of overdubs. i'm glad i cleared that up. it's really sounding great. and chris walla means business.