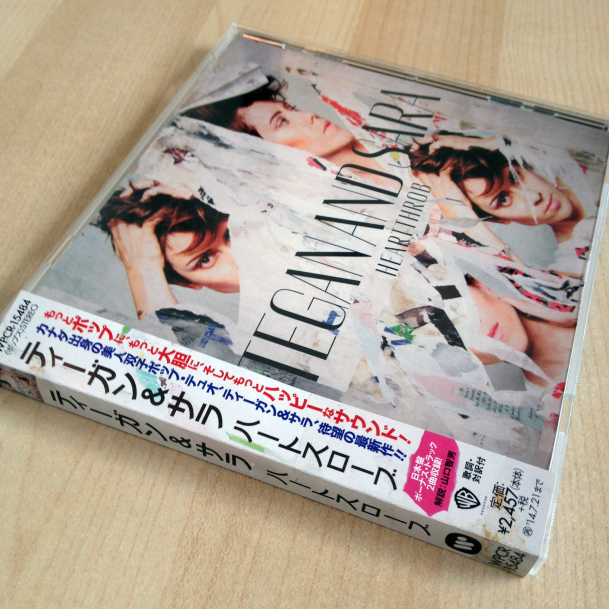 Hello!
After such a busy year promoting Heartthrob all over the world, we can't believe we're finally releasing our album in Japan! As a special thank you to all our Japanese fans for patiently waiting for this day, the physical release of Heartthrob will include our two bonus tracks, Guilty As Charged and I Run Empty. We hope everyone loves the album!!
You can now purchase Heartthrob in person at your favourite local music store or on iTunes at http://bit.ly/1kV08Og!
In other news, we're so thrilled to finally share the Spanish version of Closer featuring Ximena Sariñana! She did such a beautiful job translating the song while still capturing the essence of our original track.
We hope all our Puerto Rican fans enjoy this in anticipation of our performance in San Juan this March!!
Listen to the collaboration at http://bit.ly/1cRhNME!
t+s