Hello!
The holiday season kicks off in the US this week with American Thanksgiving, so as you are digesting your holiday meals, here's the latest news in our online stores to give you some ideas for your shopping lists and for your own wish list!
Here at teganandsara.com/shop we have our first ever baby onesies to outfit the tiny T+Ser in your life, the Heartthrob poster series and plenty of t-shirts, including a re-stock on our top sellers and new designs like our NKOTB inspired shirt!

In the Warner US store we are crazy excited to be launching our all-new Custom T+S Varsity Jacket and a toque to match! We know some of you may call them beanies, or winter hats, but they will always be toques to us!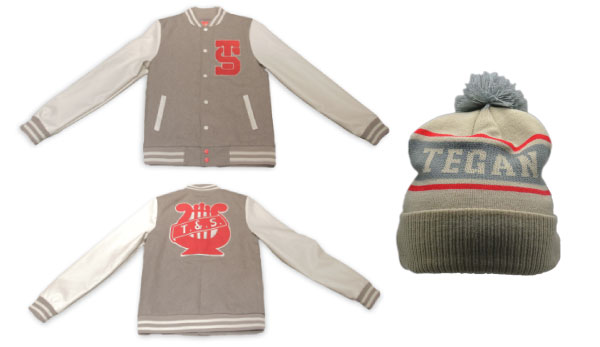 And of course we have some deals in store for this crazy weekend of shopping ahead, celebrate Cyber Monday on December 2 in the Warner US store with these great discounts when you buy multiple items!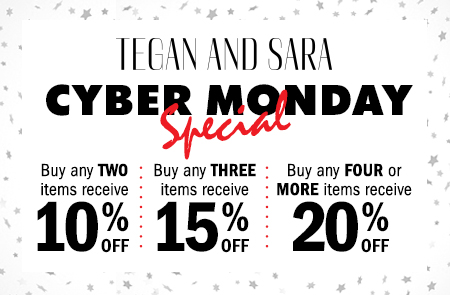 Be safe out there people!
t+s