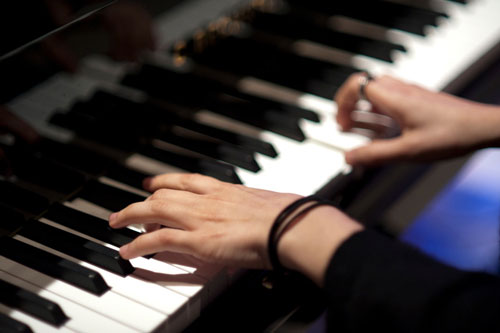 Last summer, with the help of ZMX music, we were able to start offering sheet music for some of our most popular songs. Since Sara and I completed 9 years of classical training and theory in piano starting at age 8, it's a format that was once very familiar to us, so we were very excited to see our songs transcribed note by note!

Well, it turns out that many of our fans were just as eager as we were to get their hands on these songs in sheet music form. So, we are very happy to announce that we have added three more songs to our sheet music store! You can now also purchase Nineteen, Burn Your Life Down, and Monday Monday Monday, in addition to the existing songs; Alligator, Back In Your Head, Call It Off, The Con, Walking With a Ghost and Where Does The Good Go. All of the songs are available in several different arrangements too.
http://www.teganandsara.com/sheet-music/
So keep practicing your piano or guitar, and you can play our songs for your whole family to make it more bearable when your Great Aunt comes to visit!
trq