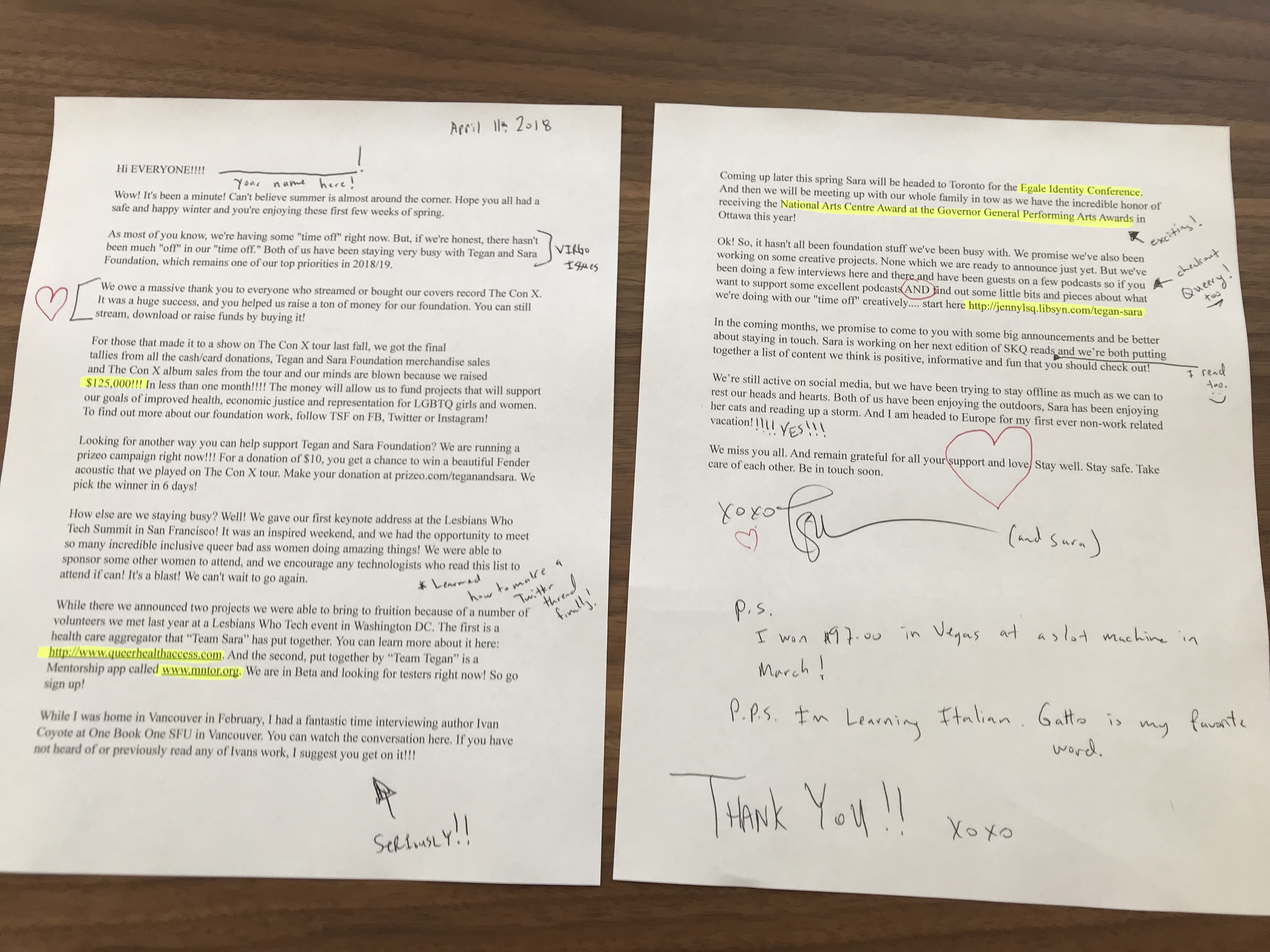 We're getting back in the habit of sending out a personalized monthly mailing list to update you on our activities while we're off the road. Are you signed up? We sent this one last week! Each month we will print the mailing list, personalize it and pick a winner from the people who have opened the email to send it to.
So check those spam folders and other weird places emails can go and make sure info@teganandsara.com is added as a contact so you'll get all our updates. And you can also just sign up again to be sure!
It's not too late to sign up and be in the running to win this one, you have until Friday to sign up and we'll re-send to the new subscribers and pick a winner on Monday!