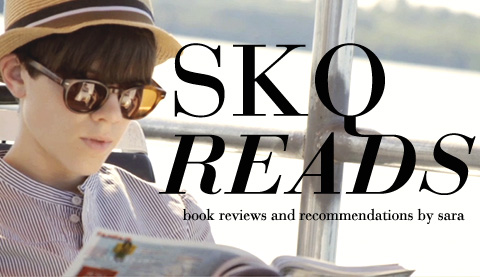 Friends,
It's been a while! First off – all of this single release stuff has been so exciting and the shows are feeling terrific! Thanks to all of you who have been coming out to the shows and sending us such supportive comments online! We are absolutely thrilled about our new record and I seriously can't wait until the whole thing is available for everyone to hear!

Now, I realize I've neglected those of you who enjoy hearing about what I've been reading for SO many months now! You may be asking yourself, SARA HOW ON EARTH DID YOU HAVE TIME TO READ WHEN YOU WERE IN REHEARSALS 8 HOURS A DAY FOR THE LAST MONTH!?
Well, I did! Let's see- there was all that time on the bus to and from rehearsals. There was that one day off where I got to lay on my couch for an hour. There was that 13 minutes that I managed to keep my eyes focused for long enough to read a chapter (last night). Just, SO many wonderful, cherished times that I couldn't have imagined filling with anything other than WORDS (read and not spoken aloud).
SO!
Here you go!
First off- GONE GIRL by Gillian Flynn. Read this over the summer and really enjoyed it. So addictive.
Open City by Teju Cole and Stoner by John Williams were both books that took me a little while to dig through. Entirely different, but both beautifully written. Highly recommended.
Fear of Music by Jonathan Lethem, State of Wonder by Ann Patchett and This Is How You Lose Her by Junot Diaz. ALL amazing. Especially enjoyed the last one. Wow.
On a sadder note, I was so terribly shocked by the loss of David Rakoff. He was one of my absolute favorite writers and I wanted to say again that ANY of his books are worth reading and also please watch this:
RIP David Rakoff.
See you all soon!
sara