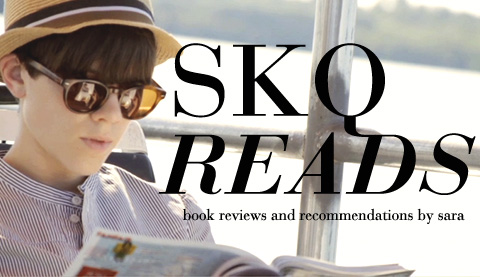 Friends!
Before I tell you about the books I've been reading, let me just suggest that you stop reading for one night and watch 'IN THE LOOP'. If you laugh as hysterically as I did at that film, please track down all three seasons of the BBC show, 'THE THICK OF IT'. It appears to be available on iTunes. I have been chuckling to myself like a giant geek over some of the remarkable dialog from the movie and tv show for days. SO BRILLIANT. All of it.

Reading! Boy oh boy- my pretend book machine has been getting a hell of a workout this month!
Absolutely loved 'Pauline Kael: A Life In The Dark' by Brian Kellow. I find my attention often wanes while reading biographies, but this book had my rapt attention from start to finish. I highly recommend it.
I read 'Getting A Life: Stories' by Helen Simpson after I finished reading 'Farther Away: Essays' by Jonathan Franzen. Both are terrific. I love when a writer suggests books to read while you are reading their book, and in this case especially.
I impulsively bought 'Ex- Friends' by Norman Podhoretz because I was looking for something by Norman Mailer and in a moment of weakness, wanted to read scandalous gossip about some of my favorite writers (including Norman Mailer). I didn't make it 10 pages. Yuck.
'Behind The Beautiful Forevers: Life, Death, and Hope in a Mumbai Undercity' by Katherine Boo was absolutely one of the best books I have read in… years. Stunning.
Still digging my way through 'Thinking, Fast And Slow' by Daniel Kahneman. I've been inserting some of what I've learned from this book into casual conversation. I think it makes me sound super interesting, which is not the goal of reading this book, but a happy surprise for someone who normally thinks they have a black hole in the back of their head where everything they learn slips out into space, never to be remembered again.
About to start reading 'The Innovator's Dilemma: When New Technologies Cause Great Firms to Fail' by Clayton M. Christensen because of an intriguing article in last week's New Yorker. Gotta start sharpening the business brain now that the record is done. It's that or eat. Eat and watch Game Of Thrones. Eat, watch GOT and garden. We'll see…
Seriously though, watch 'IN THE LOOP' and 'THE THICK OF IT'.
Hurry.
skq