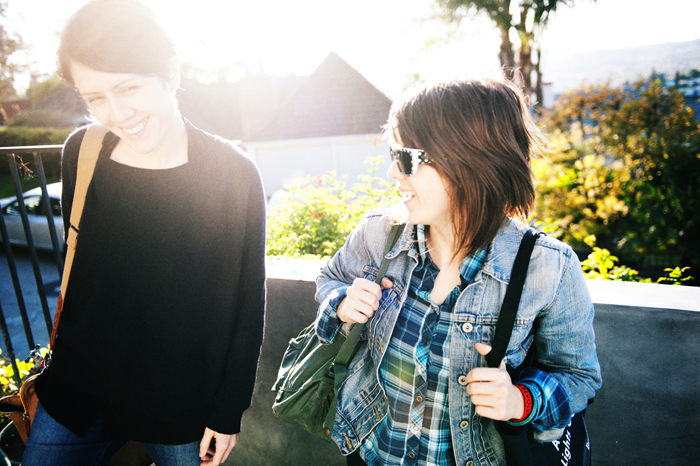 Hello from Los Angeles!
Sara and I are here in LA for the week to get a head start on preparing new material and getting the old classics in tip top shape for our fall tour starting on September 23rd in Vancouver! It's been a while since we played a show so we thought we would ease into things and play an intimate event here in LA at the end of the week!
This is where you come in!
If you are 21 years of age, and in the Los Angeles area this Friday August 24th, and you want to join us for a special intimate afternoon performance (approx 1-2pm), please enter your details for a chance for you and a friend to attend!
***UPDATE!***
The lucky winners who were randomly selected have been notified via email. Thanks to all who entered!
Looking forward to seeing the rest of you on the road this fall!
Tegan (and Sara)