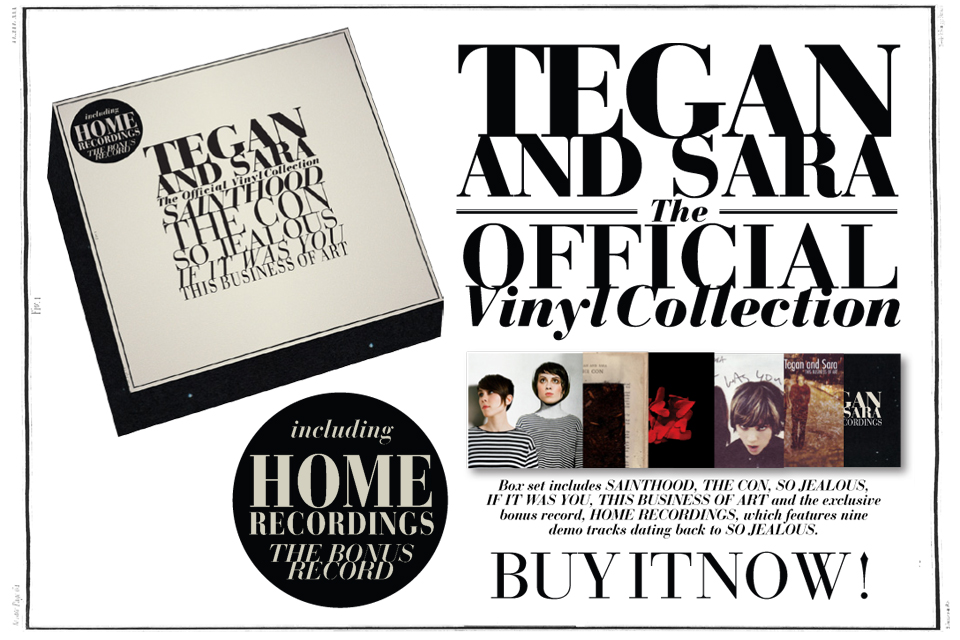 Back by popular demand – Tegan and Sara: The Official Vinyl Collection! We have only printed 1000 of these, so if you've been waiting for this to be re-stocked, act fast! The box set includes SAINTHOOD, THE CON, SO JEALOUS, IF IT WAS YOU, THIS BUSINESS OF ART and a bonus record you can only get with this set, HOME RECORDINGS, which features nine demo tracks dating back to the SO JEALOUS era.

It's available in our Warner Bros. store, and can be shipped worldwide!
Visit our Facebook and Twitter pages for your chance to win a boxset!!