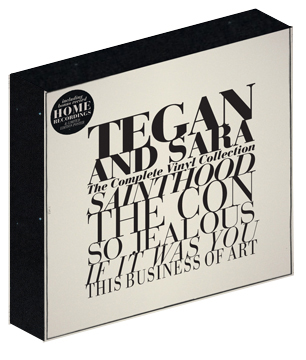 after selling out the pre-order, our vinyl box set- the Official Vinyl Collection – is now available for regular purchase!

the box set includes;
This Business of Art
If It Was You
So Jealous
The Con
Sainthood
Home Recordings – the exclusive bonus album, which features nine demo tracks dating back to So Jealous.

currently it is available exclusively online at Because Sound Matters and soon it will be available at Maplemusic.com and in store at Criminal Records in Toronto. we will announce it here once they are available in these alternate outlets.