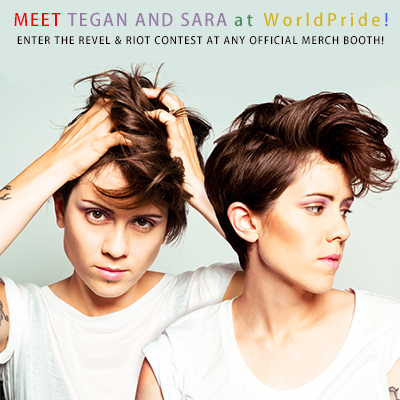 Hello!
We are beyond thrilled to be a part of World Pride Toronto this year – it's truly an honour! To make this experience extra special, we've put together a contest with Revel and Riot!
Stop by any of the official World Pride merch booths this Friday, Saturday or Sunday and you can enter to win a Meet and Greet with us and the chance to watch part of our performance from the photo pit!
Official World Pride merchandise booths can be found in the Street Fair at: the corner of Church & Wellesley, the corner or Alexander & Church, at the TD stage, the South Stage, and the Yonge and Dundas Square Stage. The draw will take place on Sunday at 2pm.
For more info on our performance Sunday, June 29th at World Pride Toronto, click here.
Also be sure to check out all the official World Pride merch, as it was all designed by the one and only Revel & Riot!!
See you soon!
t+s