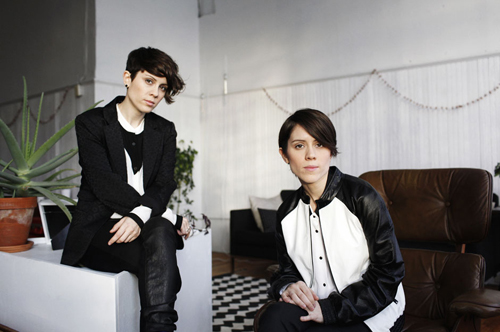 Hello!
We have some important info for those of you who purchased a Heartthrob VIP ticket upgrade for the upcoming Tegan & Sara concerts in Germany.
Please arrive to the venue in either Offenbach, Berlin or Cologne at 6:10PM and check-in at the Box Office/Will Call to pick up your VIP-Wristband/ laminate. Please make sure to have your photo I.D. and your VIP-Ticket. From here, please make sure your laminate/ VIP wristband is visible and gather by the main entrance. Do not wander off, as a representative of the band will come to shortly after this time to escort you to the Meet & Greet and distribute your poster. Do not arrive late, as late arrivals will not be guaranteed entry into the Meet & Greet!
If cameras are allowed into the venue, (*please contact the venue directly about its camera policy) you will be able to bring your camera into the event, however the official photos with T+S will be taken by our tour staff and made available to you after the event. You will receive ONE Meet & Greet Pass for each VIP Bundle purchased.
If you have any further questions, please email info@teganandsara.com.
Enjoy the show!