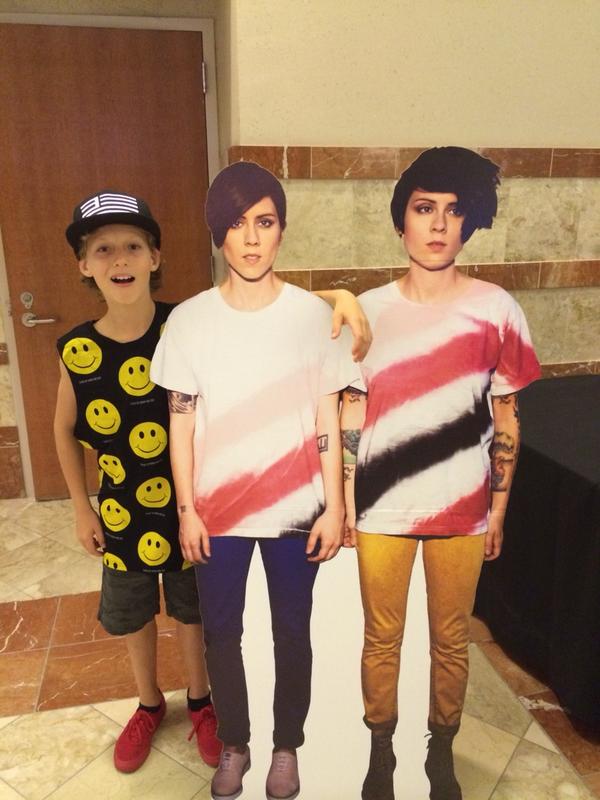 We're six shows deep with Katy Perry and we're having the best time ever! We wish we could personally thank each and every one of you for coming out to the shows, so we thought of the next best thing – time to bring out #CardboardTnS!
Find our cardboard selves somewhere on the concourse at each show and take a photo, just like this fan did! Tweet the photo with the hashtag #CardboardTnS and you'll be entered to win a special Tegan and Sara prize pack containing signed items from us!
Cardboard Tegan and Cardboard Sara can't wait to meet you in person!
Sincerely,
Real life Tegan and real life Sara