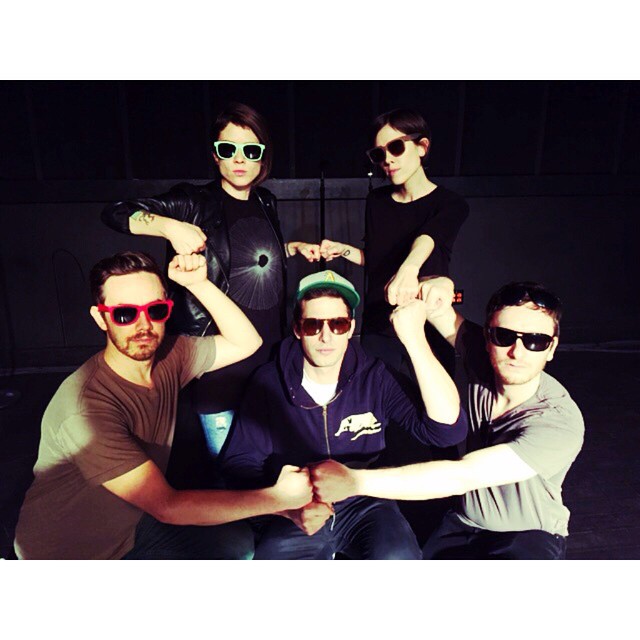 We have been having an amazing week working with our friends in the Lonely Island, and a ton of other super talented people putting together an AWESOME performance for the Oscar's on Sunday!! We can't wait for you to see it. Make sure to tune in at 7pm ET / 4pm PT on ABC, and don't forget to keep an eye out for us on the red carpet!
We also have a special treat for you while you are watching. We will be debuting a brand new remix of Goodbye, Goodbye from our very own bassist Jasper Leak, exclusively on Shazam! The only way to hear it, is to Shazam the Oscar's broadcast and you'll unlock the remix on our artist page. While you are there, you can enter to win a So Jealous X Deluxe box set!
It's going to be a night to remember!
Tegan and Sara xo