It's the final month of our year long Merch Odyssey. Thank you to each and everyone of you who bought anything or even just aspired to! We are ending the year with a bang, with a new design that has quickly become a new all time favourite. We have been receiving requests to see some more unique "signature Emy" type designs, and this one really fits the bill. Introducing, the Tegan and Sara TWO FACE shirt!




It's a super soft, comic book style print, available in both crew neck and v neck T's, and two different colour hoodies.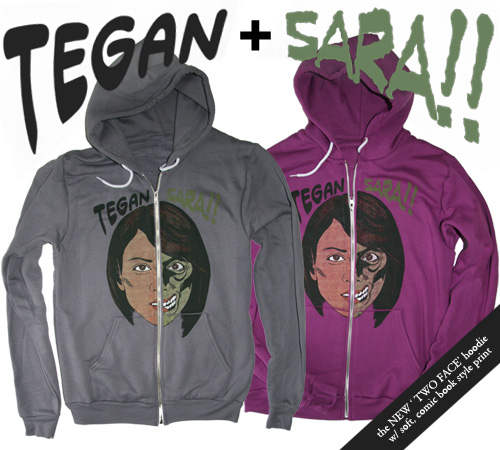 Another new edition to the hoodie line up, to complement the Friendship Coin and Black Eye Get Along T's, is the Get Along Hoodie!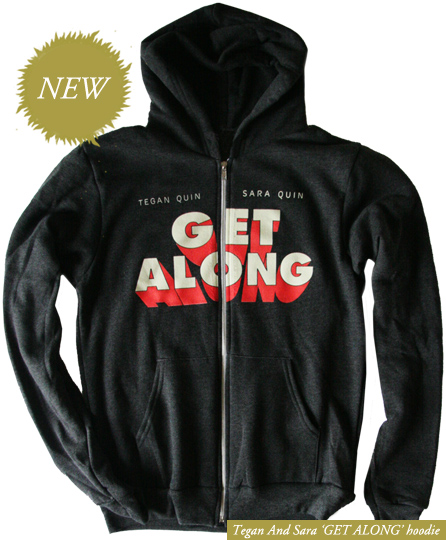 We also have another new design based on a Lindsey Byrnes photo, called Sweaters, printed on an organic cotton American Apparel T.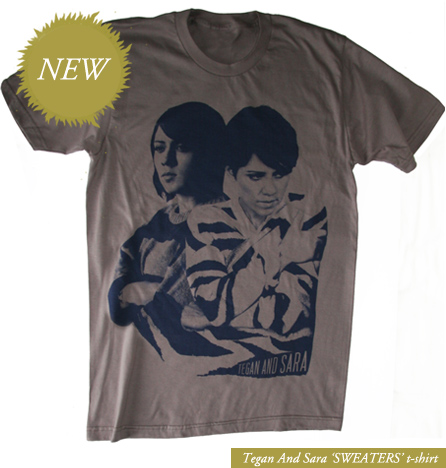 For those who are on the look out for Christmas gifts there is still time to place an order for the T+S fan in your life (even if it is yourself!) and get it in time. Generally for Canada and US, if you order by tomorrow (Thurs Dec 8th) and choose airmail, you'll get it by the 22nd. There are even some options for later orders too! Please check this info link for details on which shipping method you would need to chose to get your order in time for each territory…. https://www.maplemusic.com/holidayship.htm

t+s