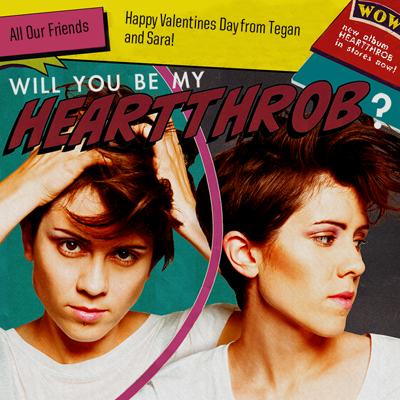 Get closer to your Valentine! Send them a Tegan and Sara E-Card! http://closervalentine.warnerreprise.com/
We wish you a Happy Valentine's and share V Day memories with some of our favourite heartthrobs in our latest Heartthrob Interview video premiering now on Refinery29!
Also, two new Heartthrob: Track by Track videos are premiering today on PureVolume! Love They Say and I Couldn't Be Your Friend!
t+s