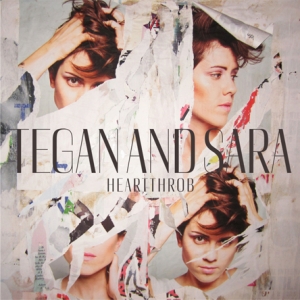 Hello!
It's almost January 29th, which is the release date for Heartthrob!! Yay! Get your pre-order in now to get instant downloads of the track and video for Closer and of course, your copy of Heartthrob magazine! http://teganandsara.warnerbrosrecords.com/
We just can't wait for you to hear it all, which is why we are so happy to announce that starting this week we be streaming some of the songs from the album on a few different sites.
I Was A Fool, is streaming now at at glamour.com! This is a Tegan song that we have been playing live, so we are very excited for you to hear the studio version!
Now I'm All Messed Up, is streaming on Stereogum.com!
Shock To Your System is streaming at Vanity Fair!
We'll be announcing the rest of the songs and sites between now and release date so don't miss your first chance to hear some of our favourite songs from Heartthrob!
t+s