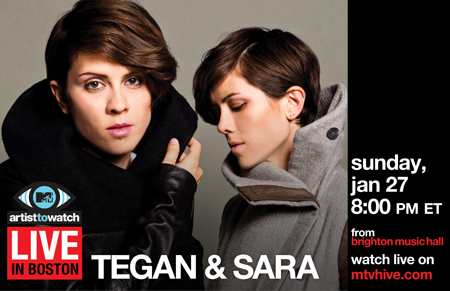 Hello!
The countdown is on – we release Heartthrob in just two weeks! We can't wait for our release week shows, and today we are announcing another special show in the days leading up to January 29th!
On Sunday January 27, we'll be featured on MTV Artist to Watch Live in Boston at Brighton Music Hall as part of The Fenway Recordings Sessions. The set will be filmed and streamed live on MTVhive.com. It will be an intimate show, so tickets will go fast!
The event is 18+ and tickets go on sale Thursday Jan 17 at 10am EST, at ticketmaster.com!
t+s