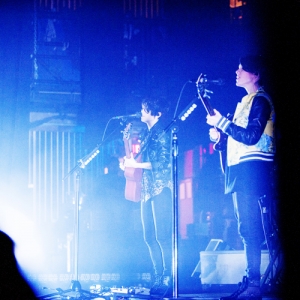 Hello!
Earlier this year we had a chance to perform for the first time in SE
Asia and we had such a wonderful time, we immediately decided we had
to go back! We've already posted a few of the shows, but now we can
announce that we are also adding two more dates in Beijing and
Shanghai, which will be our debut performances in China!
We look forward to seeing many new faces, eating amazing food and
enjoying your beautiful cities! More info and ticket links below…
Nov 23 / Urbanscapes Festival / Selangor, Malaysia / Tickets
Nov 25 / NBC Tent / Manila, Philippines / Tickets
Nov 27 / Modern Sky Festival – Yugong Yishan Club / Beijing, China / Tickets
Nov 29 / Modern Sky Festival – Mao Livehouse / Shanghai, China / Tickets
Dec 1 / Clockenflap Festival / Hong Kong / Tickets
t+s