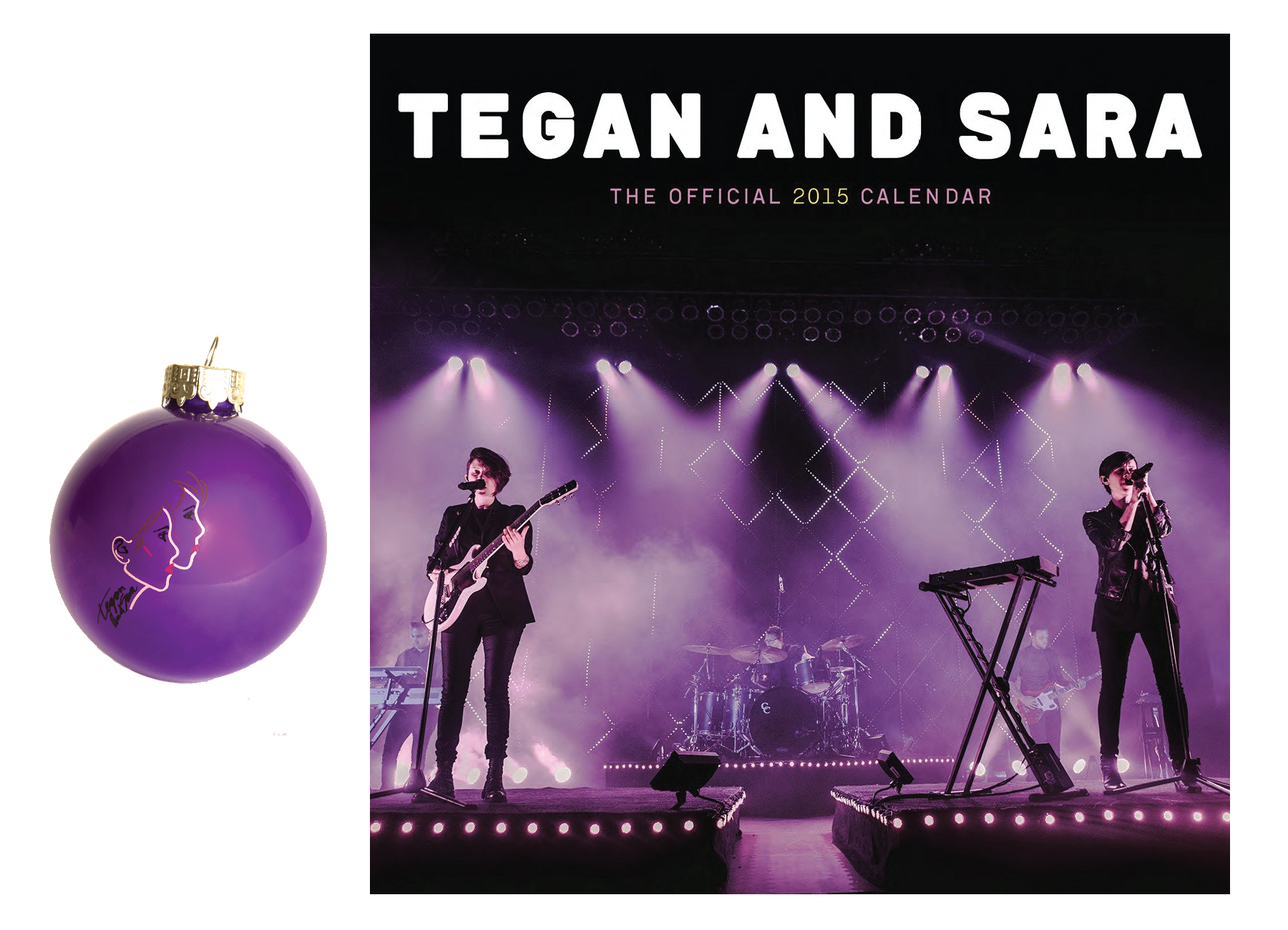 With the holidays just around the corner (seriously, where does the time go?) we're excited to launch a few pieces of seasonal merchandise!
First off, we have a T+S Ornament with the same art from the Lipstick t-shirt that we debuted on tour – designed by E.E. Storey!
We also have a 2015 calendar featuring some of our favourite photos from Heartthrob. We'll be taking some time off next year to write and record, but we promise this calendar will make the distance a little more bearable. It even includes special T+S dates like album anniversaries and our birthday!
We made up a discount bundle so you can save $5 if you want to get both. There are a few other discount bundles available too. Have a look at all the new items in the store at http://teganandsara.warnerbrosrecords.com/!