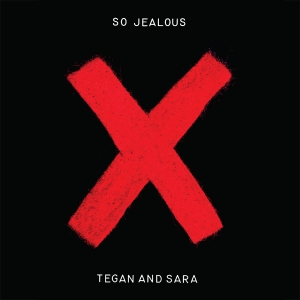 One of the elements of So Jealous X that we are most excited about is the Bonus Audio CD. It contains remixes, covers and some of our original demos for the album, plus a few unreleased b-sides. We have lived with these songs for 10 years now, and it's thrilling to share them with you and also to hear some of them re-imagined in a modern way. We'll be premiering a few of the songs over the coming weeks to give you a taste.
Time.com is premiering When I Get Up, a b-side that has been occasionally performed, but never released.
"One afternoon I took out my guitar and starting fiddling around with the chords to this song. At some point, when I hit on a good melody, I remember her casually spinning around on her desk chair and handing me paper and a pen to write down whatever it was I had just sung. She and I laughed for weeks about this. We came up with some clever title for her, though I can't remember what: "songwriting stenographer" or something equally clunky."
– TRQ on When I Get Up, a passage from So Jealous X
Stereogum is premiering the Manila Kila remix of Walking with a Ghost.
"The lyric "I was walking with a ghost" was my way of describing the feeling of being haunted by memories. It was important to me that we capture the helplessness of obsessive thinking and the stranglehold that anxiety could have on my mind."
– SKQ on Walking with a Ghost, a passage from So Jealous X
So Jealous X is available for pre-order now! Get more info, including a full track listing for the Bonus Audio CD at sojealousx.com.
Tegan and Sara xox