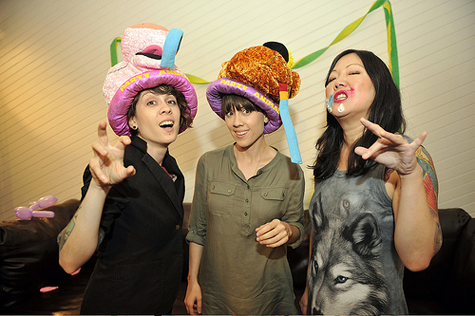 Today is the video premiere for Intervention! This is the song we wrote together with Margaret Cho, for her comedy album Cho Dependent, which has also been nominated for a Grammy for Best Comedy Album! Congrats Margaret!!

The video was directed by Liam Sullivan and we had such a blast being a part of the whole process. Read Margaret's blog about recording the song with us here.

[vimeo]http://www.vimeo.com/17378004[/vimeo]

Click here to buy the song on iTunes!
It's also available on cd or vinyl here.