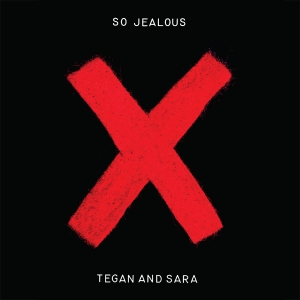 When we put together our retrospective collection celebrating the 10 year anniversary of the release of So Jealous, we immediately thought it was the perfect opportunity to share some of our original demos with you. Our fans have always been so interested in our recording process, so what better way to remember songs that you were so intimate with, than to hear them at their inception! On the other hand, we also wanted to give the songs new life, so we chose some of our favourite remixes to add to the collection. We are getting closer to our release date on Dec 23, so we wanted to share a couple more songs from the Bonus Audio CD to get you excited!
Billboard has premiered Downtown, a demo version of one of the studio tracks from the original studio album .
"A love song, plain and simple. I would wait all day hoping to see the girl I liked, watching the street down below to see if she'd come by. There was a metro/subway stop visible from my apartment's windows and I'd stare at the stream of people going in and out of it. It was the dead of winter in Montreal and I hadn't yet bought a proper winter coat. I would go out to see afternoon films and nearly freeze to death on the walk downtown."
– SKQ on Downtown, a passage from So Jealous X
SPIN is premiering the Royal refix of So Jealous Today.
"I want the ocean right now" was a tantrum I would throw when my life wasn't working out as I hoped. It meant that I wanted to go home, back out west, back to my old life. It was a threat and a challenge, to myself but also to anyone in striking distance."
– SKQ on So Jealous, a passage from So Jealous X
So Jealous X is available for pre-order now! Get more info, including a full track listing for the Bonus Audio CD at sojealousx.com.
Tegan and Sara xoxo