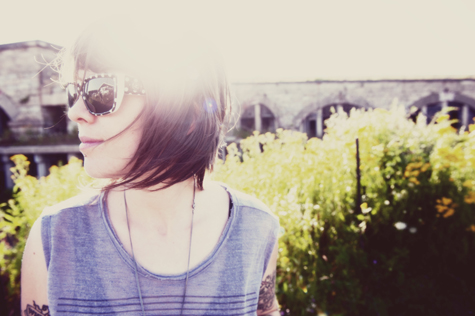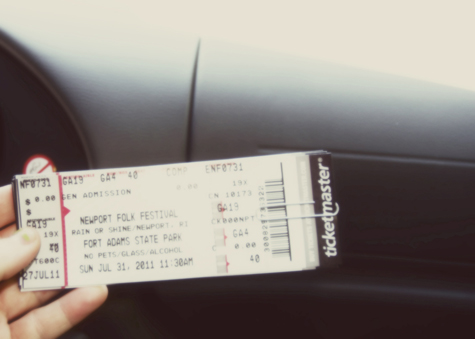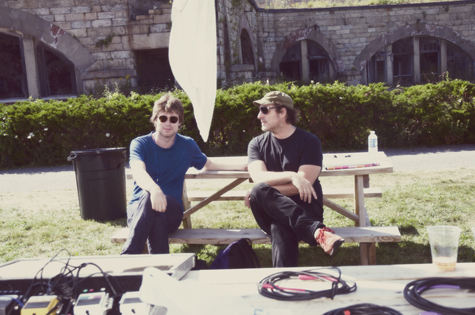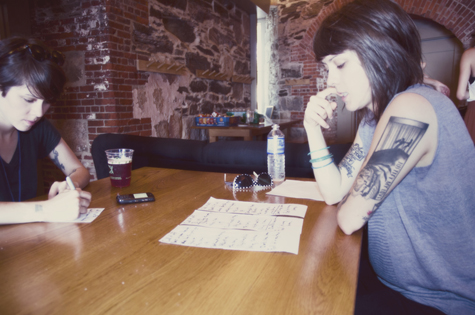 Wanted to write a final blog about our recent shows and travels! It's been such a delightful summer and I was sad to finish up what will be our last show for the year this past weekend. Luckily it was a terrific place to do it! Newport Folk Festival was amazing and we really enjoyed the set and the people so very much! If you missed it, NPR recorded our set and you can listen to it here – http://www.npr.org/2011/07/30/137183023/newport-folk-2011-tegan-and-sara-live-in-concert
It all felt very old school playing acoustic and having a very stripped down band, stage and crew. I was getting back to my roots! I can't think of the last time we did our own changeover and sound check… it was fun! It was also so nice to have family and friends with us and to vacation a bit before and after the show. It's been a lot of years since we've had such a low stress summer of touring.
To everyone who came out to support us, thank you, thank you, thank you. We are busy working on writing our next album, and more than ever I feel so grateful for our career and amazing fan base. I count my lucky stars every day!
Some cool announcements coming in the next few months about collaborations and our new DVD…


SOON.

skq