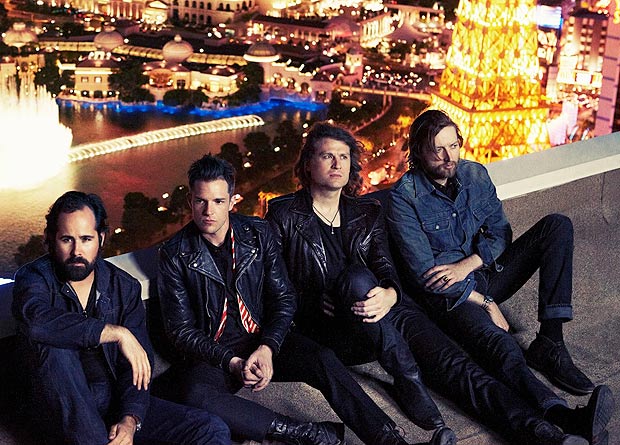 Hi everyone!
We just can't get enough of you or the Killers, so today we are announcing more shows with the Killers, but this time in North America!
Nov 29 2012 – 1st Bank Center – Broomfield, CO

Nov 30 2012 – UCCU Center – Orem, UT

Dec 3 2012 – Pacific Coliseum – Vancouver, BC


Dec 13 2012 – Susquehanna Bank Center – Camden, NJ


Dec 14 2012 – Madison Square Garden – New York, NY


Dec 15 2012 – Air Canada Centre – Toronto, ON


Dec 17 2012 – Agganis Arena – Boston, MA


Dec 18 2012 – Patriot Center – Fairfax, VA


Dec 20 2012 – EMU Convocation Center – Ypsilanti, MI


Dec 21 2012 – UIC Pavilion – Chicago, IL

These shows will go on sale this Friday Sept 21, we'll post links as soon as we have them. Tickets for the shows in the UK all sold very quickly, so make sure to be ready right when they go on sale so you don't miss out!
Rehearsals are going very well, with the exception of some neck injuries from rocking out too hard, and we can't wait to get back on the road starting this Sunday in Vancouver.
We have some new songs to play for you, new outfits and new merch!
See you soon!
T+S