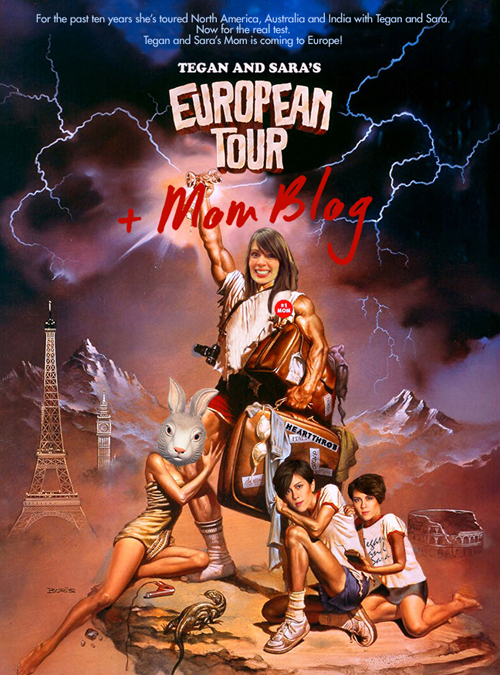 Hello!
This weekend our European tour kicks off in Manchester. We wanted to shake things up a little this time, so we are bringing our Mom! She is going to be blogging the whole time, giving you a whole new perspective on Tegan and Sara. It's going to be awesome! Here is her first blog to get things started…
In 1978, I was scheduled to go to Europe. At that time, "Europe on $5.00 a day" was the "how to" book many young travellers carried with them on their first trip abroad after graduating from high school. After many arguments with my mom about travelling to Europe with my new boyfriend, my trip was ordained inappropriate and so, instead of Europe, we did the "right thing" and got married. Tegan and Sara followed and the rest – history.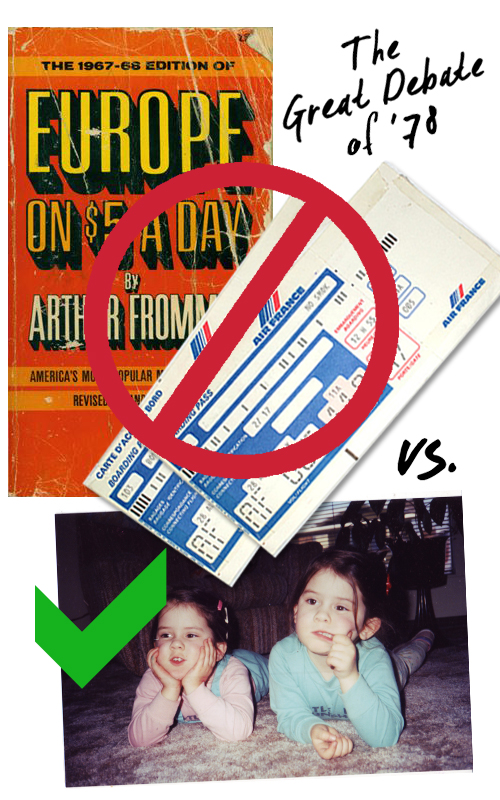 I've been fortunate to have travelled to many places in my life; throughout North America, South America, Asia and Australia with my kids – but, I have never been to Europe. That is until now. For my birthday present this year my kids said they wanted to take me to Europe with them on tour for 24 days in June. They have always known they were born instead of our 1978 trip to Europe and technically they owe me one. I'm pretty lucky and as it stands I've been the winner all the way along but this might be my best birthday present ever. As an after thought, they suggested I write a blog about our trip together. We are travelling to nine countries and I will be living in a double decker tour bus with Sara and Tegan ( I call them Sara and Tegan not Tegan and Sara). I will be assigned a bunk and will move in with my new super-sized suitcase less than half full, leaving room for all my potentially exciting purchases. I'm excited to see Heartthrob on stage and hear all my favourite songs off the new record. I just can't think of a better place to be than there, following around my favourite band, who also happen to be my favourite children, seeing places I have only imagined in my mind. See you in Europe – Europe!!!!!
Sonia (Mom)