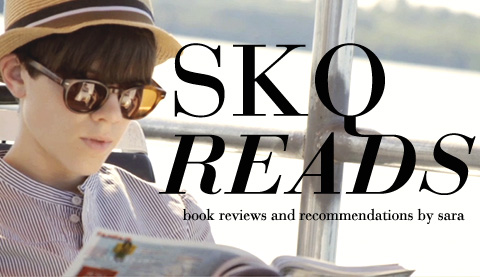 Hello!
The last few months have meant a tremendous amount of travel which has afforded me countless hours of interrupted reading. Second only to actually PERFORMING- undisturbed (and obscene) amounts of time to read is the greatest gift of touring for a living. I have to admit that I have completely one hundred percent adjusted to my electronic reading machine. After losing Ko Ko One in an unfortunate hotel room mishap, I immediately purchased Ko Ko Two. I still find it less appealing than holding a real book, but the accessibility to an endless stream of books has meant I've only purchased REAL books AFTER reading them on Ko Ko Two and I feel fine about it. FINE.
I read so many great books over the last few months. I can't decided if I've just had good luck, or if I'm on a hot streak of selection. In any case here they are!

Leaving the Atocha Station- Ben Lerner
-Started this on a train ride upstate and couldn't tear myself away. So special and strange.
Senselessness- Horacio Castellanos Moya
-George Saunders (Tenth of December) recommended this in an article online and I downloaded it for a flight from Perth to Singapore. It's really dark but also very funny. I was disturbed by some of the subject matter, but, it was still hard to put down. Let me say now, one thing I like about Ko Ko Two is that no one can see what I'm reading. I'm not embarrassed very often by what I read, but I do appreciate the privacy. Some people like to display their reading material proudly, but I've always felt shy about it. Don't know why that is. In my personal life I'm nearly hysterical about reporting and recommending (begging?) that people read what I've just read.
Pulphead-Essays- John Jeremiah Sullivan
-Also a plane read. Started laughing so hard during the first essay that I felt like, THAT GUY. You know, the jerk who is hysterically laughing while watching or reading something on an airplane/subway. And you can faintly hear them and you think, "I wonder what they're watching or reading" and then that eventually spirals into, "Who laughs THAT hard at anything while sitting alone on a plane. What a jerk." That was me, and I didn't care if anyone thought I was a jerk. I even turned to Tegan who was sitting across the aisle and said, "You HAVE to read this, it's so funny" and she nodded yes, but I saw in her eyes that she was actually saying, "What a jerk".
Let's Explore Diabetes- David Sedaris
-See above. Jerk laughing.
By Blood- Ellen Ullman
Light Years- James Salter
-Cried. Multiple times. Immediately bought the real thing for my stack of books at home. Reminded me of other favorites, Independence Day by Richard Ford and Neatherland by Joseph O'Neill. So great.
The Flamethrowers- Rachel Kushner
-I was absolutely mesmerized by this book. Feminist and smart and so gorgeously written that I felt like calling people and reading passages to them. Can you imagine!? I'm like a drunk self indulgent college student who wants to sit under a tree and read to people aloud. That's part of who I am, and now that I'm in my 30's, I admit it.
Random Family- Adrian Nicole LeBlanc
-Couldn't put it down. Reminded me of Katherine Boo's 'Behind the Beautiful Forevers'. A totally innovative reporting style that makes it feel like fiction. Except it's not and you can hardly believe it.
What I Talk About When I Talk About Running- Haruki Murakami
-I run (more like a jog) and a friend gifted me this wonderful tiny book. Whenever really fast, in-shape people blow by me on my run I think of Haruki explaining the same thing happening to him and I remember that the Turtle wins, not the fast and fit Hare.
Speedboat- Renata Adler
-I was totally confused by what the hell was happening almost the entire time I was reading this book. It felt really abstract in a cool way.
The Sun Also Rises- Ernest Hemingway
-A delightful fan left this for us at a show and I read it and loved it. It made me want to be a handsome man in the 1920's just hanging out in Paris and Spain and falling in love and eating and drinking and sleeping in fancy hotels.
Ways of Seeing -John Berger
-Need to re-read this as I don't think I absorbed even ten percent. AND YET! I was really floored.
I Want To Show You More- Jamie Quatro
I hope you enjoy!
skq