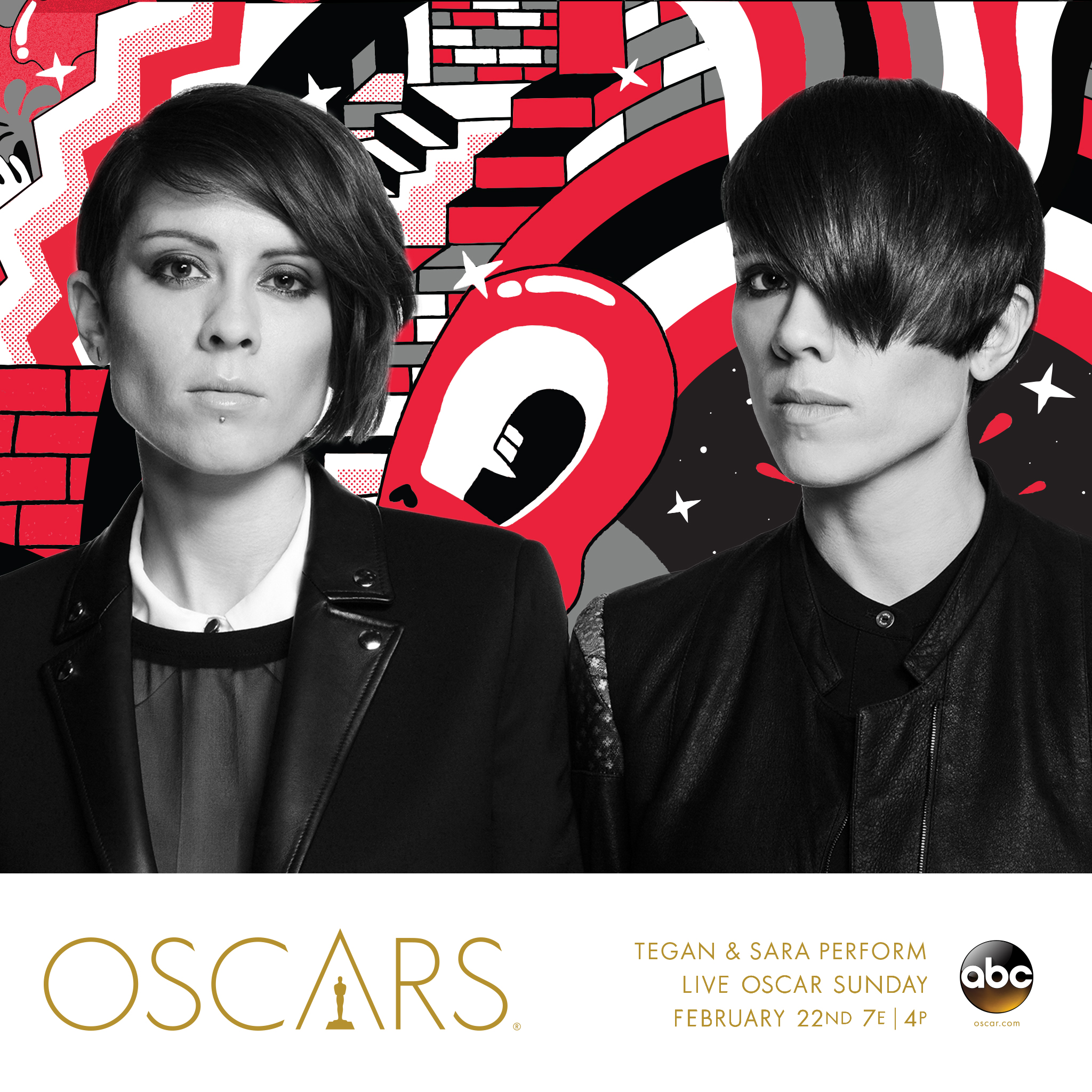 Happy Friday!! There are so many things that are awesome about today, but there's one particular piece of news that takes the cake…
The Academy has invited us to perform Everything Is Awesome with The Lonely Island at the Oscars!
We are are truly honoured to be performing the song (which has been nominated for Best Original Song) and are so excited to be taking the stage with our friends Andy, Akiva and Jorma (the geniuses behind TLI)!!
Be sure to tune in on February 22nd at 7p ET  – you won't want to miss one second of the awesome.
Talk soon!
xoTegan and Sara