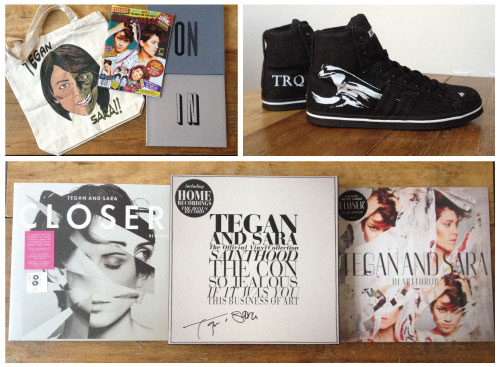 We've been glued to the news ever since hearing about Typhoon Haiyan in the Philippines. It's heart wrenching to see so many people impacted by this disaster, and it's hitting home even more because we are heading there to perform in Manila in less than two weeks so will see some of the effects first hand.
Our deepest sympathies go out to the victims and their friends and families all over the world as they struggle to recover from this disaster.
We have been working closely with the local promoters and we can confirm that we are moving ahead with our show in Manila on Nov 25 at the NBC TENT.
We want to do our part to help with the relief efforts, so for those who will be attending, we will be collecting canned food, bottled water, clothes & slippers, blankets, medicine/vitamins, tents, garbage bags and any other items you have that could help those in need. We will also be donating a portion of our ticket and merchandise sales to the Red Cross.
For those of you not in Manila who would like to be a part of our fundraising efforts, we are auctioning off a signed vinyl box set, a signed copy of Heartthrob magazine and a highly coveted pair of the Tegan MacBeth sneakers, amongst other things! See all items up for auction at http://myworld.ebay.ca/teganandsarafundraising. All proceeds will go to the Canadian Red Cross, and will be matched by the Government of Canada. Thank you in advance for your support!
T+S
UPDATE: THANK YOU SO MUCH TO ALL THOSE WHO PLACED BIDS, THE AUCTIONS ARE NOW CLOSED. WE SUCCEEDED IN RAISING $2,645.00 FOR THE CANADIAN RED CROSS, WHICH WILL BE MATCHED BY THE CANADIAN GOVERNMENT TO HELP THOSE AFFECTED BY TYPHOON HAIYAN.