Hello!
We would like to thank each and every one of you who submitted artwork for our Threadless t-shirt design contest. It was so awesome to see such an incredible amount of talent and fun ideas for what you'd like to see on a T+S t-shirt! It was not an easy task, but we were finally able to narrow down the over 400 entries to our favourite design. Congratulations to our grand prize winner Casandra Ng Hwee Yin of Serdang, Malaysia!!
There were two other entries that we completely loved, and Threadless will also be printing these designs from Robin Eisenberg (left) and Hanna Taylor (right).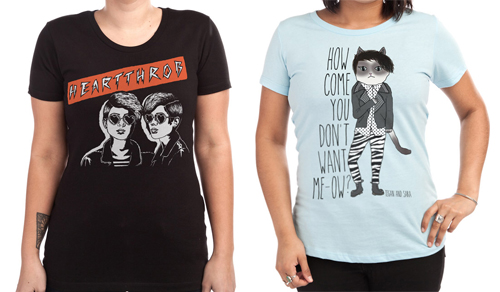 All three of these designs are available now at threadless.com/bands!
t+s