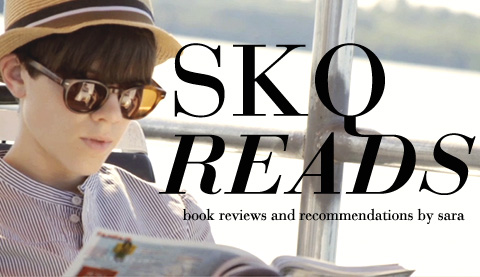 So many things have happened in my book life over these last half dozen months! I broke two more Kobo Readers, and so, I am DONE.
Back to basics. Paper and glue.
I read An Education by Susan Choi over a two day period this winter. I don't believe I got out of my pajamas, which alarmed my girlfriend, who claims to have never seen me in sleepware past 11am. It happened. I loved the book, read it.
I Love Dick by Chris Kraus. I love the book store Drawn and Quarterly in Montreal. They have a section where people who work at the store select/suggest books. I always feel intimated. I'm not sure why. Part of me wants to ignore suggestions because I don't want to feel like I'm last to know. Part of me wants to scoop them all up but then I worry people working at the store/shopping at the store will think I'm some sort of nerd who only reads what other people tell them to read. I think I'm that person, and I'm ready to come out as impressionable. It's who I am. This book was in that section and if you choose to read it, I won't judge you. It was great.
The Days of Abandonment by Elena Ferrante was stunning and dark.
Started with May We Be Forgiven by A.M Homes but then pigged out on the rest of her writing. I loved Music for Torching but really I found everything enjoyable, smart, weird etc.
Bark by Lorrie Moore. Always have enjoyed her writing. This wasn't my favorite, but still, so worth a read.
Everyone in our family traded around The Goldfinch by Donna Tartt over the holidays. Great, of course. Love her novels.
Anything That Moves, Dana Goodyear. Mmmmm.
Flutter by Jennie Wood (Jeff McComsey Illustrated) was really terrific.
Empire Of Illusion by Chris Hedges was a recommendation from Jasper, who plays bass in the band right now. We have a lot of big conversations about social media society backstage and this book really fed the flames.
Dept. of Speculation by Jenny Offill was really amazing. Probably my favorite read this year so far.
The Remains of the Day- Kazuo Ishiguro
The Irresponsible Self by James Woods
Before my KOBO broke (the first time) I was halfway through a number of books.
Janet Malcolms Forty-one False Starts. The Sam Wasson biography on Fosse. Toms River by Dan Fagin which just won the Pulitzer for nonfiction. Margaret Fuller: A New American Life by Megan Marshall. I imagine I'll pick these all up again soon. DAMN TECHNOLOGY.
There were others, but this is what I can string together from my mind sitting here in the sun on my balcony. Enjoy Spring! Or Winter! Happy reading!!!
-skq