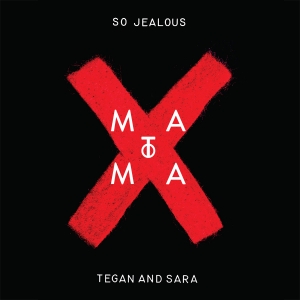 One of our favourite things to do over Christmas this year was to go online to see the photos everyone was posting as they received So Jealous X in the mail. We were having so much fun seeing your excitement over what we put together for you to celebrate such an
important time in our lives. So thank you for sharing that with us!
The So Jealous X retrospective collection, including the deluxe box set, is still available for purchase at sojealousx.com while supplies last. So if you weren't able to get in on the pre-order, it's not too late!
We still have some more of the bonus audio remixes to share with you, and this morning Earmilk is premiering the Matoma remix of I Can't Take It. Check it out here!
Tegan and Sara xo