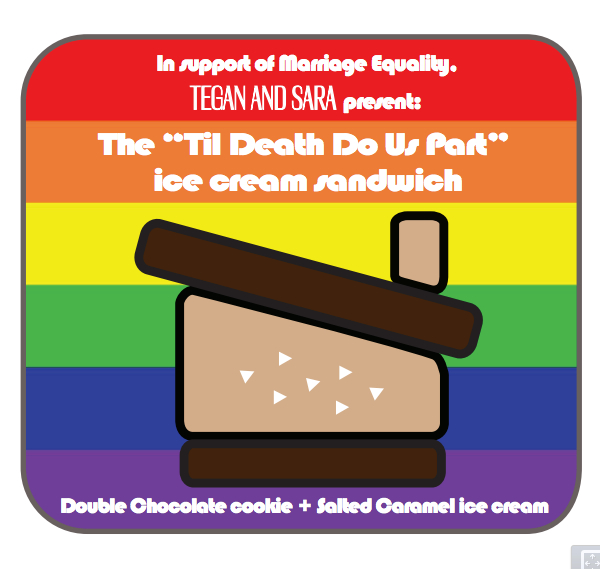 Hello!
We have been dying to share with you the details of our collaboration with our favourite ice cream sandwich truck, Coolhaus, and today is the day!
After a gruelling and delicious sampling session, we came up with what we thought was the best possible flavour combination to represent our commitment to marriage equality! The "Til Death Do Us Part" ice cream sandwich features double chocolate cookies and salted caramel ice cream.
We hope that when you eat it, your thoughts will be filled with how wonderful our world will be when all people are free to love and marry who they choose regardless of gender!
Your first opportunity to sample the Til Death Do Us Part will be Monday morning in New York City, as CoolHaus NY launches the combo in Rockefeller Plaza while we are there to perform on the TODAY show! We'll be performing during the 9:00 hour, so come support us and try our new flavour in support of Marriage Equality!
t+s