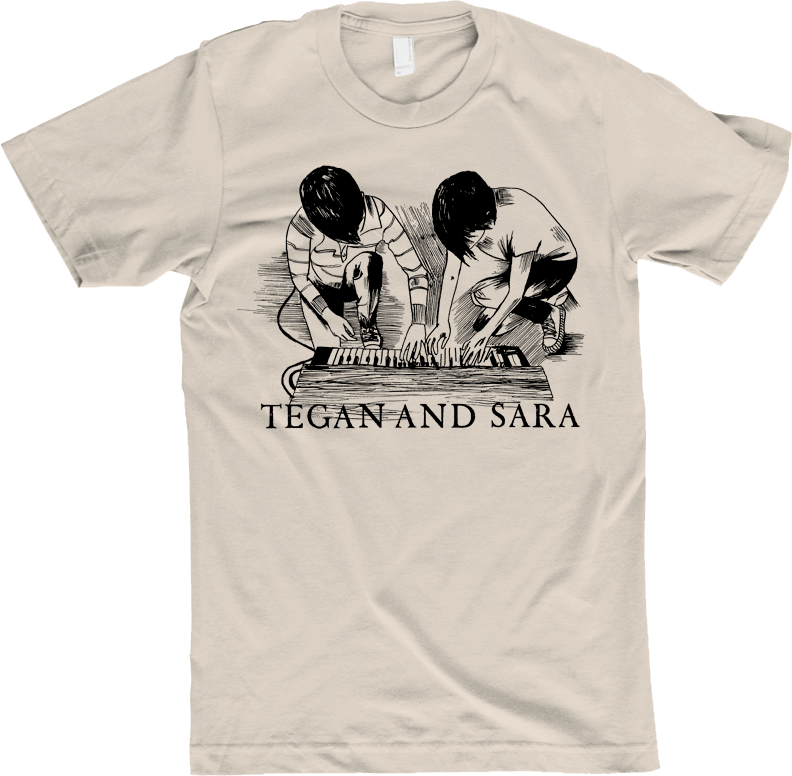 A few months back I was visiting Emy and looking through all our vintage merch. We wanted to do a re-print, so we asked our Superclose Society Members to help us out!
We gave all SCS Card Holders the chance to vote for their favourite vintage t-shirt design and Keyboards came out as the champion! For those of you who don't know, this design is one in a series of pen and ink drawings by Emy Storey from The Con album artwork!
Starting today, you can pre-order the limited edition design at http://bit.ly/1px36X8 until August 11th. As a bonus to all our SCS Card Holders who helped us pick the design, they will get 15% off the t-shirt during the pre-order. Details on how to access the discount have been emailed to them via the SCS mailing list!
So glad we have our Superclose Soicety to help us with all these difficult life decisions! If you want the chance to help us with future contests and votes, join the Superclose Society by purchasing an SCS Standard Kit at http://bit.ly/1lp0fMF.
t+s