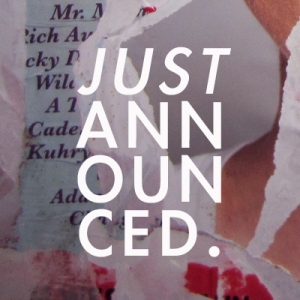 Hello!
We have two bits of news to share with you today.
First off, we are so thrilled to be able to finally share with you that Closer will be on next week's (3/14) episode of Glee! We are massive fans of the show and are over the moon to have Closer performed on the show! Set your DVRs (or whatever it is that people use these days)!!! Recently we interviewed one of the stars of Glee for our Heartthrob video series. While we wait for the episode of Glee….check out Cory Monteith's video!
The second piece of news is very exciting as well! We have so much planned while we are in Austin for SXSW! Just thinking about it is exhausting (but exciting)! While we are there we'll be taking part in our first mtvU Woodie awards. It's pretty exciting to be making our debut as co-hosts (with Machine Gun Kelly) and nominees for the Tag Team Woodie for our song Body Work with Morgan Page (you can vote for us here)!
See you in Austin!
t+s