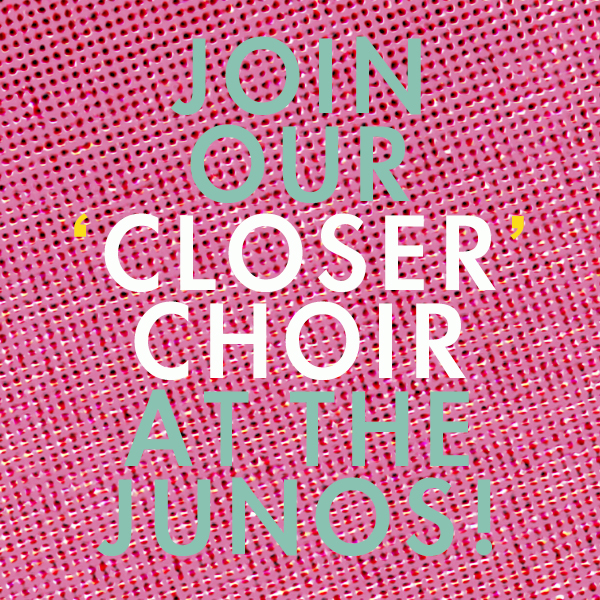 Hi singers and choir-folk!
As you may know, we're performing at this year's Juno Awards and we've been working really hard to create a special show unlike any other we've done before.
We wanted to keep this a surprise, but even better than a surprise is getting YOU involved.
With the help of directors Daveed Goldman and Nobu Adilman of Toronto's Choir! Choir! Choir!, we'll be performing Closer backed up by 20+ singers, but first we need to assemble the choir!
Now, this is where you come in!
If you think you have what it takes to be a part of our choir, upload a video to YouTube of you singing Closer a cappella, title it "Closer Choir Submission!" and tweet it to us with the hashtag #CloserChoir so we can listen!
But before you do, please read these rules.
1. Videos should be no longer than (1) one minute long.
2. Videos should not include a backing track. We want to hear your voice!
3. Video must be submitted by Monday, March 17th at 12pm (noon) PST.
4. If selected, you must be available in Winnipeg for up to 4 rehearsals and 1 performance between March 26th and March 30th.
5. You must be 19 or older.
6. No accommodations or travel will be provided.
7. We will ask all selected choir members to sign a performance agreement.
Now, let's get started!
t+s