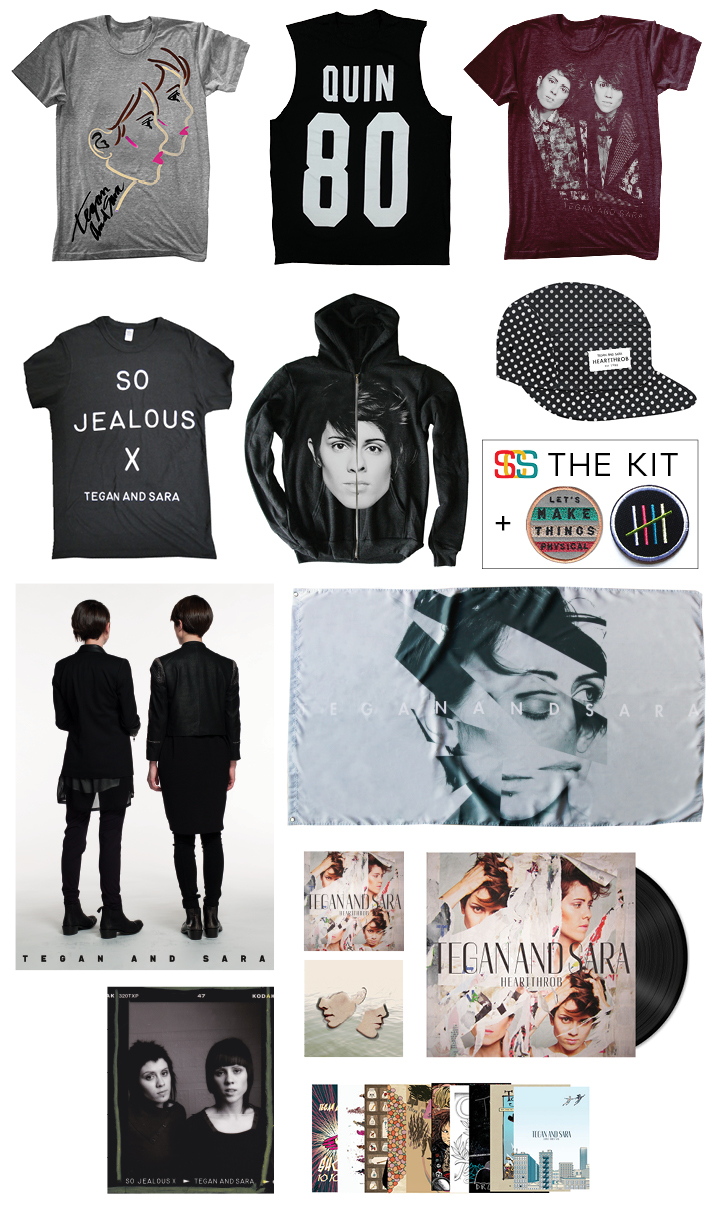 Hello!
We may have had some time off this fall, but we've been busy preparing for our final tour of Heartthrob! We couldn't think of a better way to celebrate the occasion than with a fresh tour merch line!
We spent a lot of time with Emy working on the designs and we are so thrilled with the overall look of the collection. We didn't want everything to be ALL black, so we even made an effort to add a bit of colour here and there! (Grey is a colour, right??)
And in honour of our So Jealous X book which is coming out this year, we added a few commemorative items too. We have a So Jealous X t-shirt and an actual So Jealous era head shot as one of our posters!
We know many of you are excited about The Dotty hat (us too!), but we're also digging the Quin 80 Muscle Tank which is inspired by the jackets and t-shirts we had made for our shows on the Katy Perry tour!
As you can tell, we could talk about this merch line for hours! But pictures are worth a thousand words, so take a close look at the pieces below and let us know what you think. We can't wait for you to see it in person next week!
Stay safe!
t+s