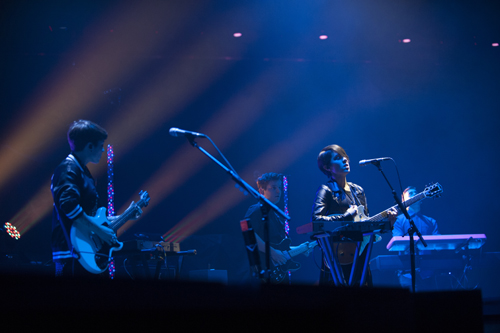 Hello!
***VENUE UPDATE FOR MUNICH – THE SHOW HAS BEEN MOVED TO THEATERFABRIK. ALL EXISTING TICKETS WILL BE HONOURED AT THE NEW VENUE***
We can't wait to meet you all at our upcoming meet and greet events during our European tour! Hearing your adorable accents and learning the local slang is one of our favourite parts of touring in new places.
For all of you who have purchased VIP tickets, please note that all meet and greet events take place BEFORE the concert, and will require you to arrive at the venue PRIOR to the doors opening to check in and collect your VIP laminate. Please see the required arrival times below for each city and make sure to not be late so you don't miss it!
Copenhagen – 6:00p
Hamburg – 6:00p
Munich – 6:30p
Warsaw – 6:00p
Prague – 6:00p
Budapest – 6:30p
Vienna – 6:00p
Zagreb – 7:00p
Bratislava – 7:00p
Zurich – 5:30p
Milan – 6:00p
Lausanne – 6:00
Please email info@teganandsara.com with any further questions about the events and we'll see you soon!
t+s